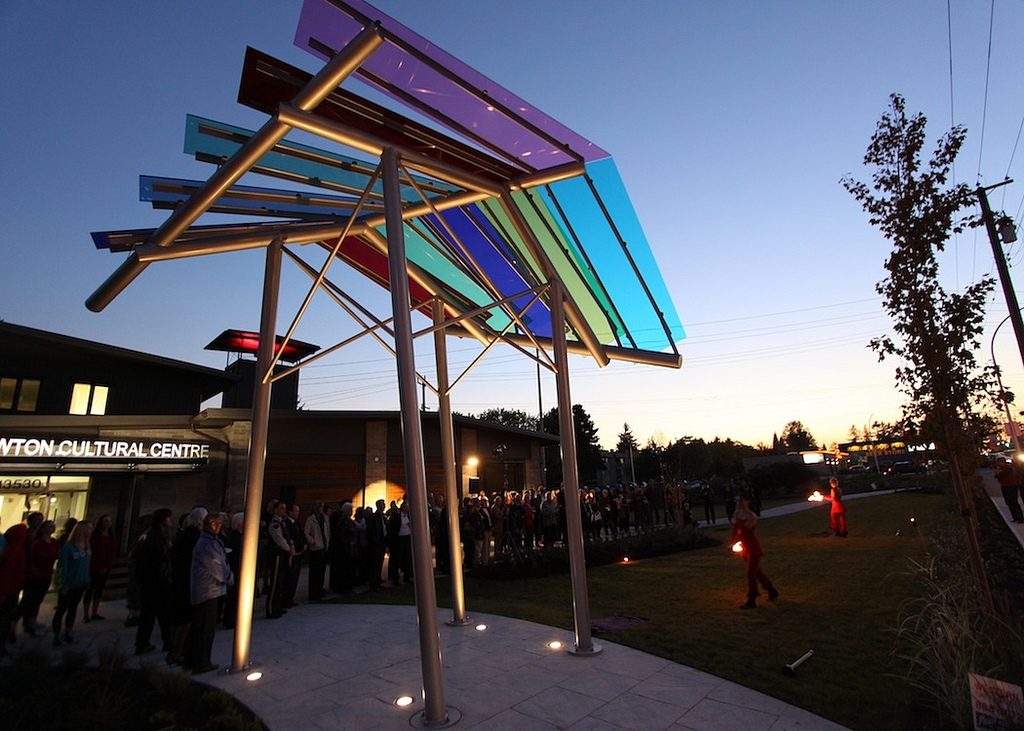 Photo by: Rick Chapman
Materials: Aluminum, Laminated color glass, stainless steel, light
Dimensions: 17"H X 13"L X 14"W
Commissioned by: The City of Surrey
Location: 13530-72 Ave. Surrey, BC Canada
Installed: 2010
Dancing Tower is a metaphor for the dynamic rhythm and movement of dance. It marks the Entrance on a very busy thoroughfare to the Newton Cultural Centre, and Contemporary Dance Center for Youth. The building is a renovated former fire hall in Surrey, Canada.
Our inspiration was a quote by Merce Cunningham: "You have to love dancing to stick to it. It gives you nothing back, no manuscripts to store away, no paintings to hang in museums, no poems to be printed and sold, nothing but that fleeting moment when you feel alive."
In our enquiry we looked at the challenges of the site and its complex transitional nature as a genesis for social change.
We challenged ourselves to create a landmark that would stabilize the community while generating a sense of ownership, inviting social transformation.
Dancing Tower is now used in publications and media as an Icon for the community of Surrey. It symbolizes and reflects the positive, vibrant energy inherent in the activities of the art center, the new emerging neighborhood, and the community as a whole. More than 70,000 cars drive by the site every day.
We chose to present this artwork because it relates to the premise of the call "to celebrate the site". Dancing Tower represents the heart of a transient changing community. Its presence has stimulated a dialogue for personal choice and change.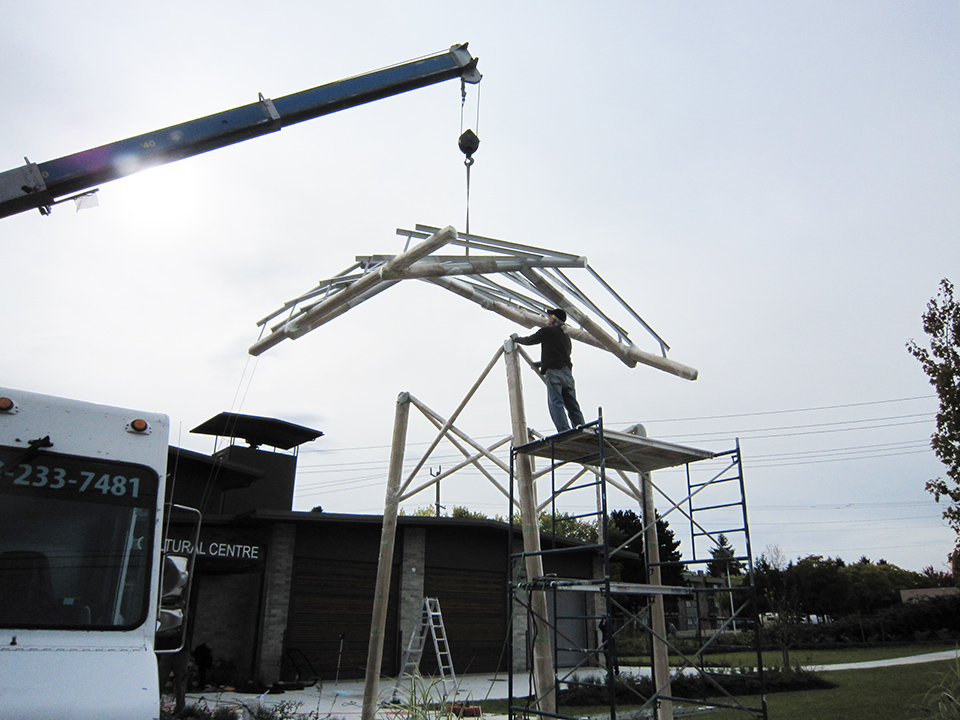 Photo by: Claudia Cuesta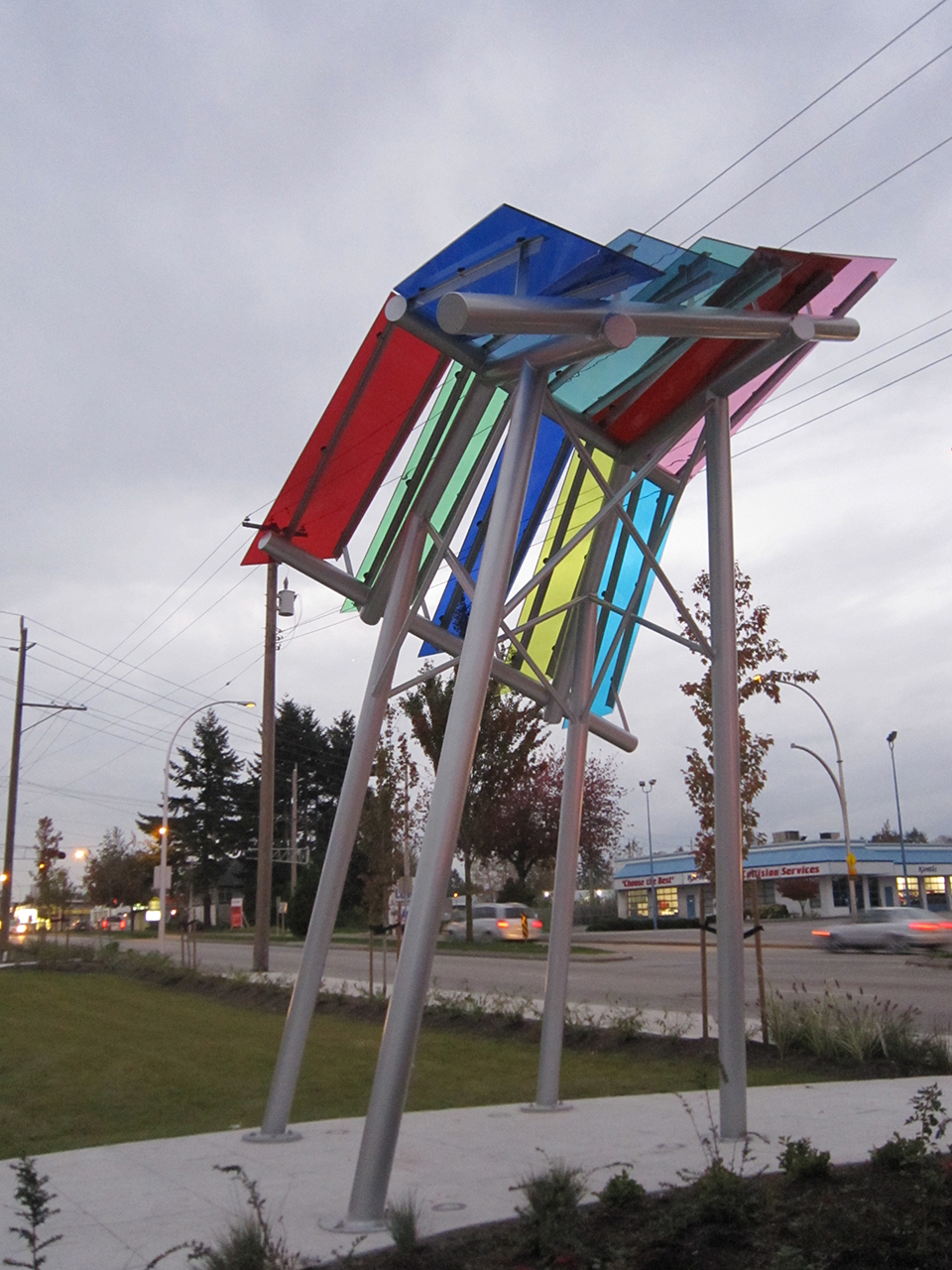 Photo by: Bill Baker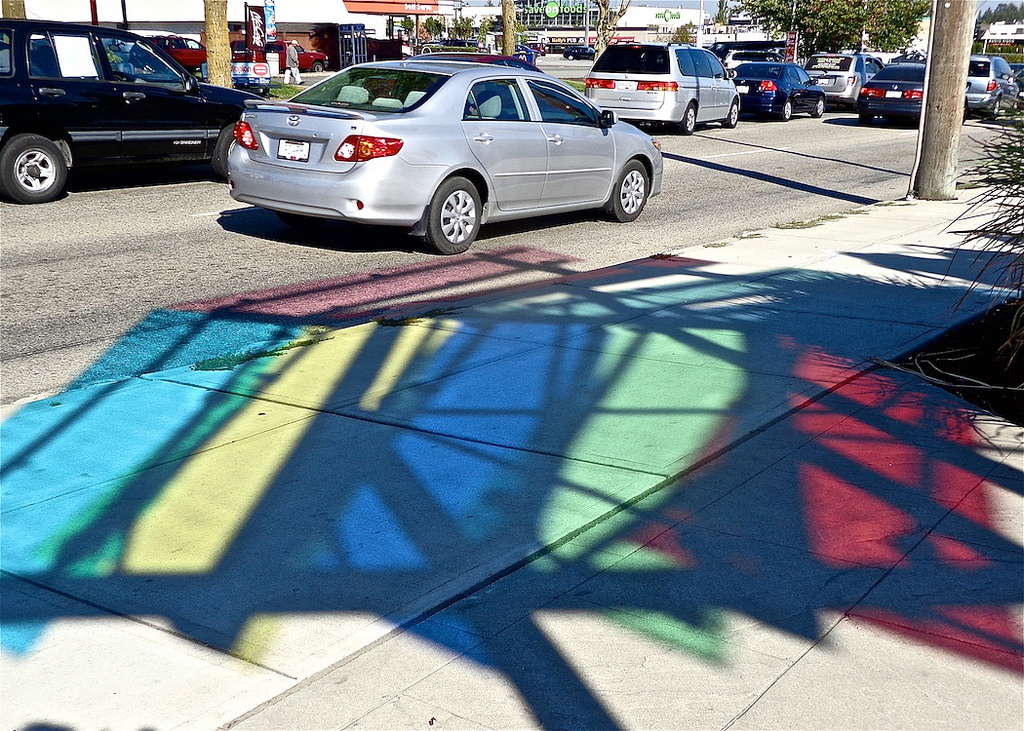 Photo by: Claudia Cuesta