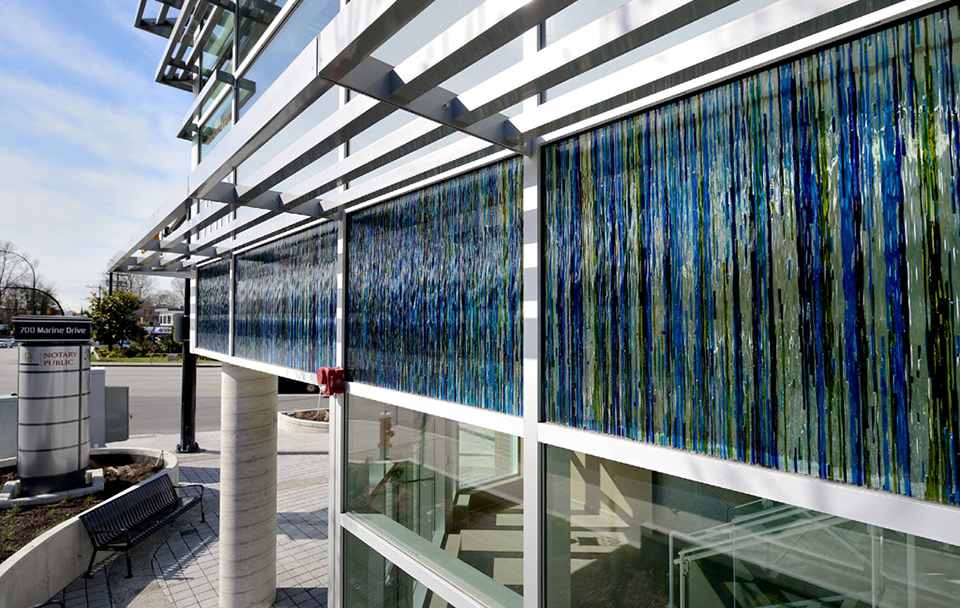 Photo by: Sherman Photography
Dimensions: 40' L X 39.5" W X1 1⁄4" Thick
Medium: Fused glass, laminated to tempered glass
Commissioned by: Tiger Development
Location: 700 Marine Dr. N.Vancouver
Installed: 2013
Our premise for this project was to acknowledge sensitively the natural setting of the development.
Over 8,000 pieces are combined to create "three creeks". This sculpture integrated into the residential and commercial building captures the spirit of Wagg, Mission and Mosquito creek. These creeks descend from the heights of the Coastal Mountain Range to intersect the this site – 700 Marine Drive in North Vancouver.
By deconstructing movement, the artwork offers a sense of calmness when you enter or drive by the building.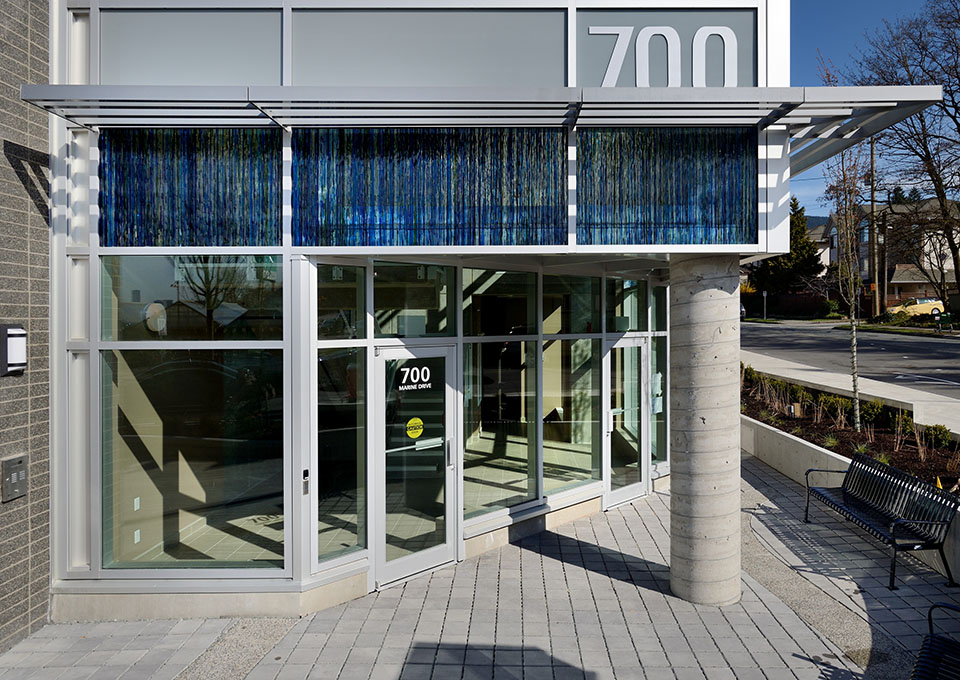 Photo by: Sherman Photography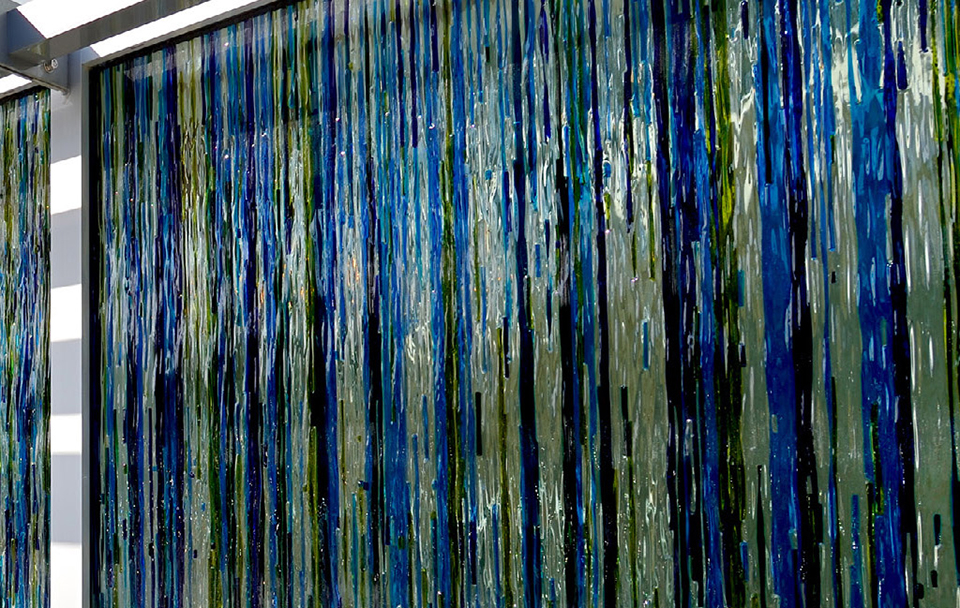 Photo by: Sherman Photography

Photo by: Sherman Photography