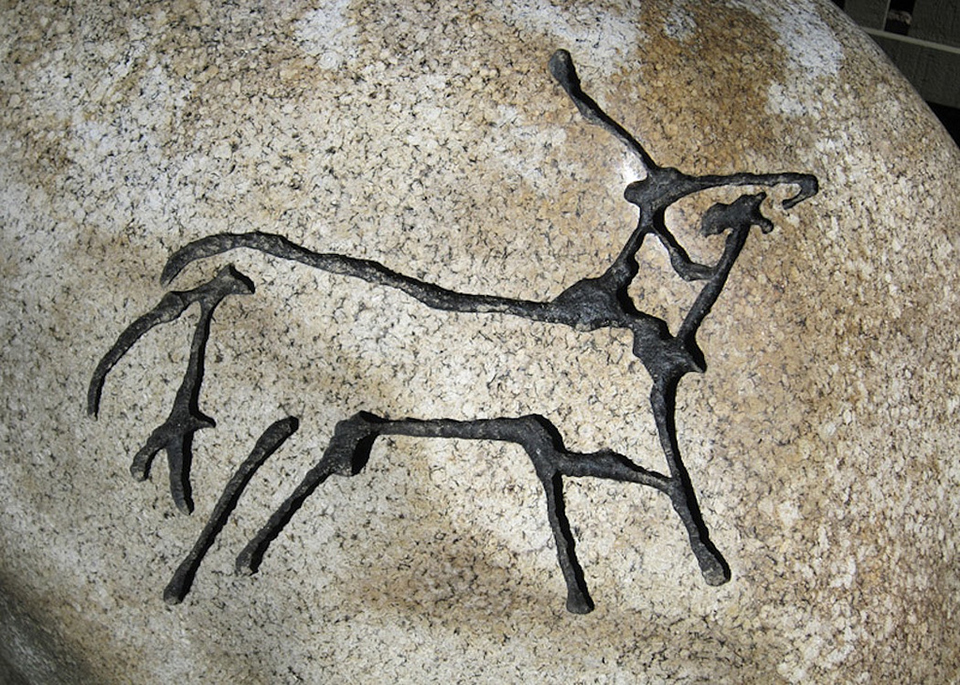 Photo by: Claudia Cuesta
Commissioned by: The Polygon Homes
Location: Wedgewood Development North Vancouver
25 Gates and Trail Markers.
Trees, and Trail markers create a form of visual poetry that expresses the rhythm of the forest in the nearby Inter River park, which is an uncommon delta ecosystem. Trail Markers mark the end of Lilloet-Burrard cattle trail completed in 1877. The trail was built through one of the most roughed sections of BC to bring cattle from the lush green lands of Lillooet to the markets in Vancouver.
Won the Award of Excellence in 2011 for Public Art.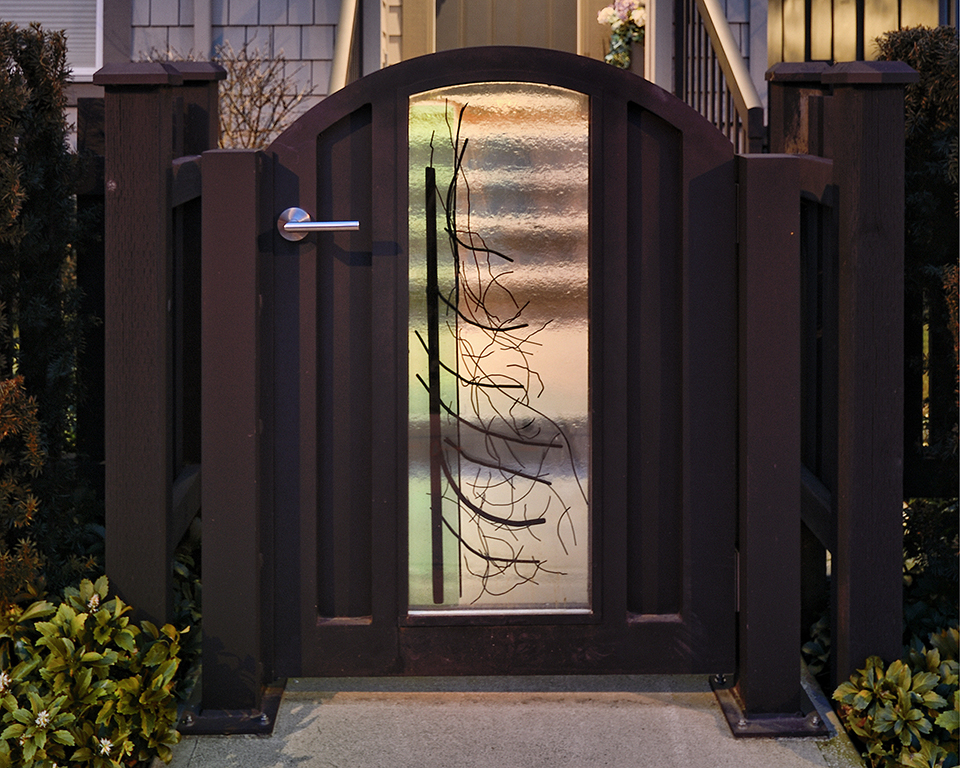 Photo by: Sherman Photography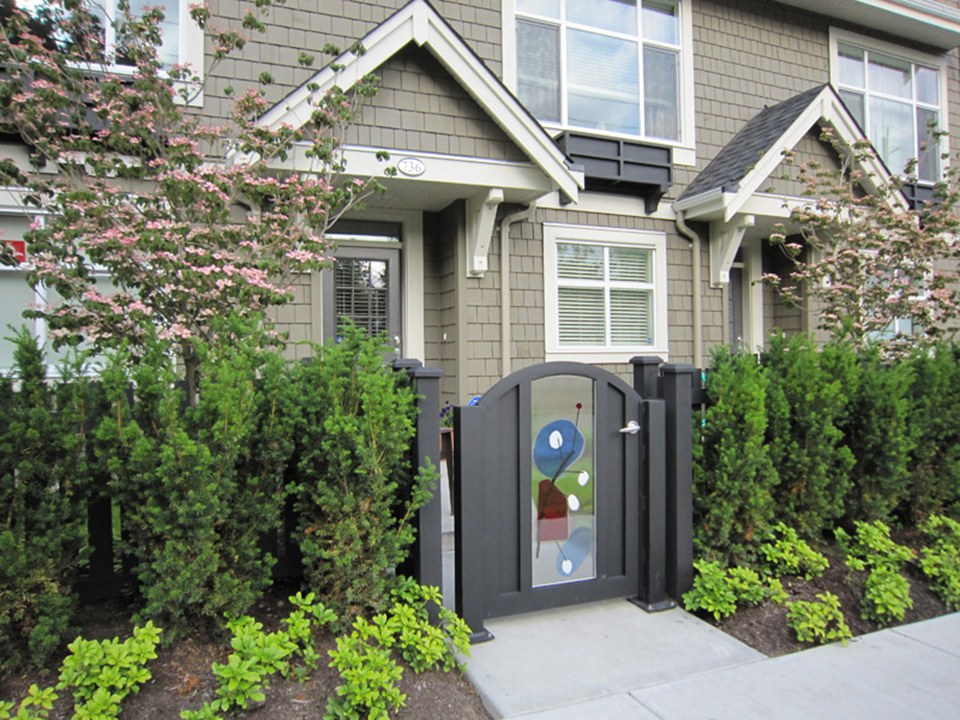 Photo by: Sherman Photography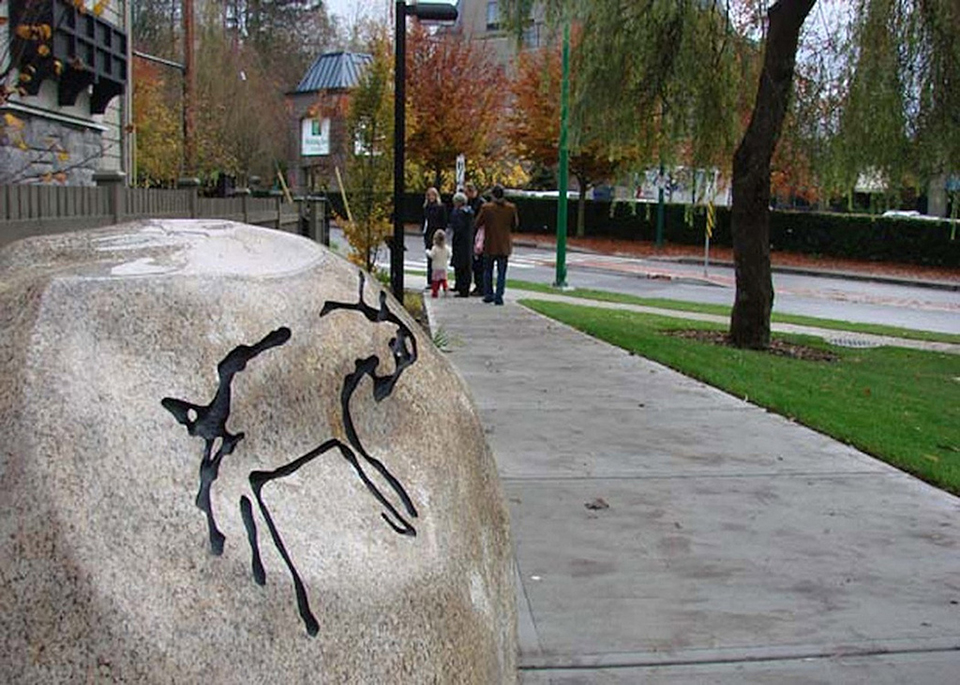 Photo by: Claudia Cuesta