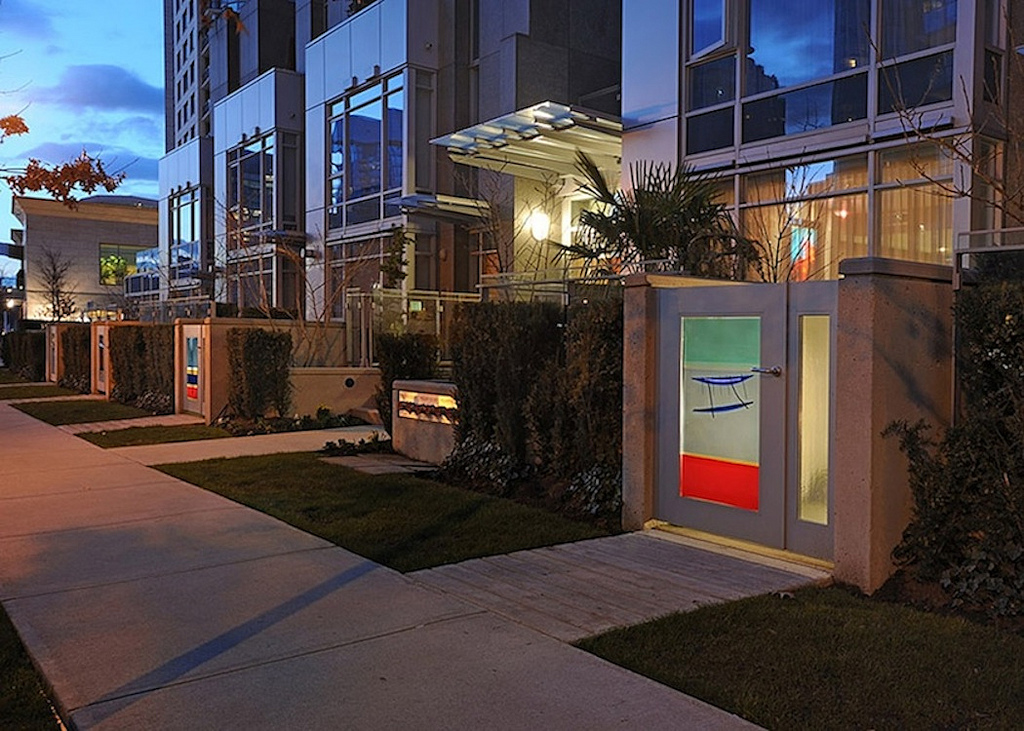 Photo by: Sherman Photography
Materials: Aluminum, fused glass
Dimensions: 3' X 4' X 2" variable
Commissioned by: City of Vancouver, and Delta Land Development
Located: 1281 West Cordova St. Vancouver, BC Canada
Installed: 2002 – 2004
This Urban installation, in a vibrant water front city block development for residential towers Carina and Callisto in Vancouver, consists of 35 gates "Semaphores", two lobby artworks Dusk and Dawn, a central water feature, Nexus, and pedestrian screens.
In 2005 it received the Award of Excellence from the Urban Development Institute – Pacific Region.
Our enquiry was to reflect on the meaning of home, its relationship to place and journey and how we celebrate it in connection to our lives. Each image was arrived as a process of conversations with the townhouse owners. The purpose was to experiment with art forms in the public sphere where art, function and community are integrated.
What has evolved since its completion in 2004 is that it has defined the neighbourhood and has stimulated residents to take ownership of the one city block as one shared identity.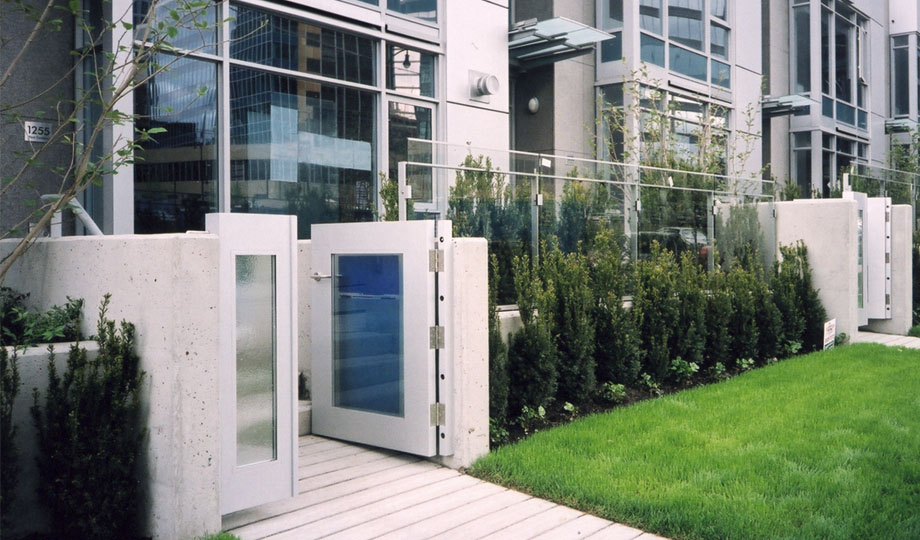 Photo by: Sherman Photography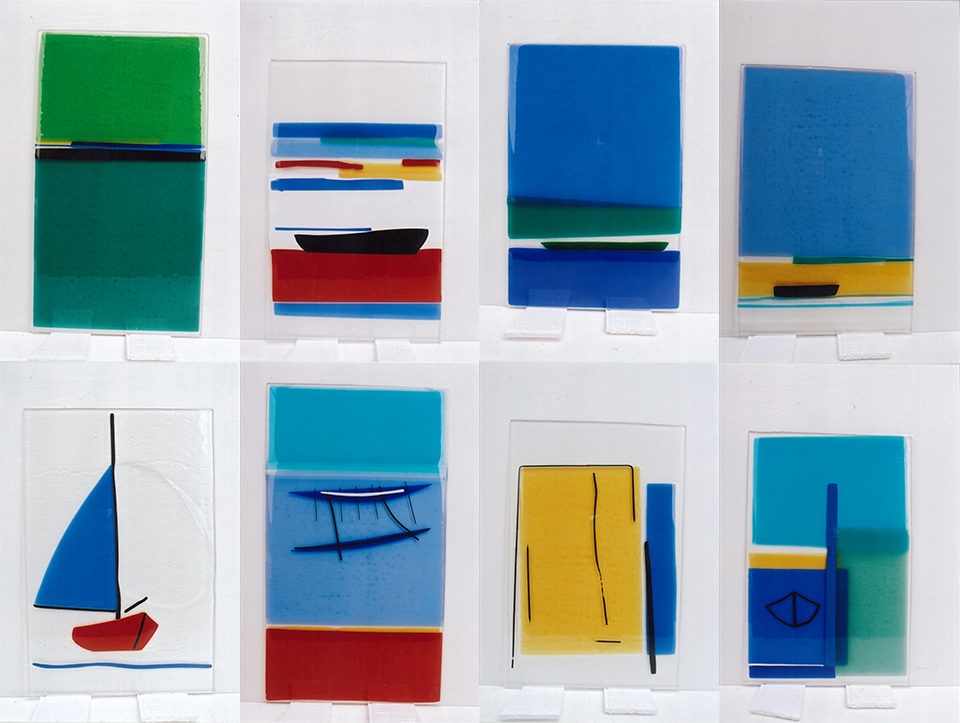 Photo by: Claudia Cuesta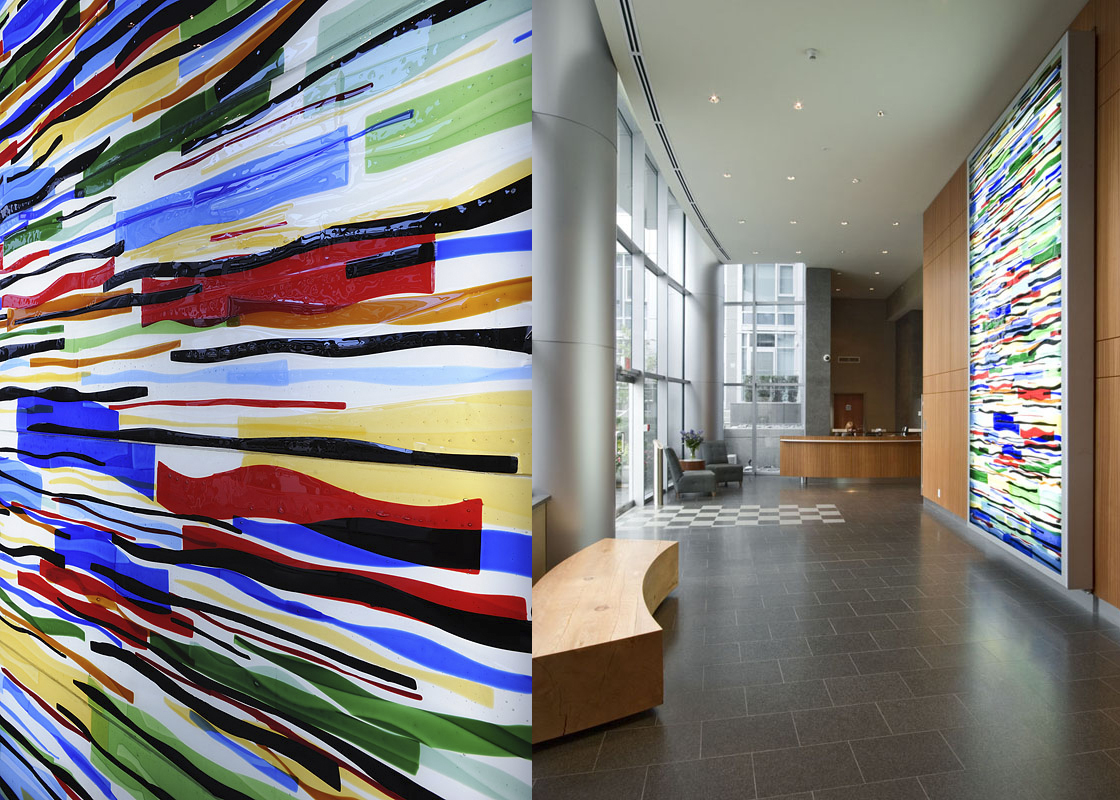 Photo by: Claudia Cuesta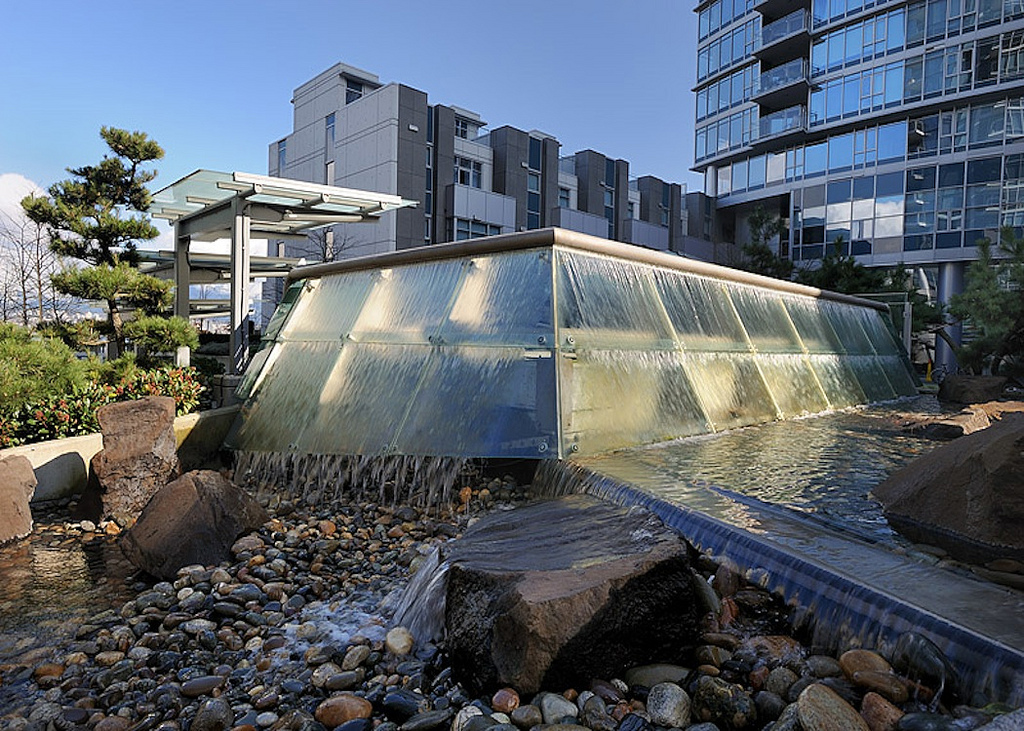 Photo by: Sherman Photography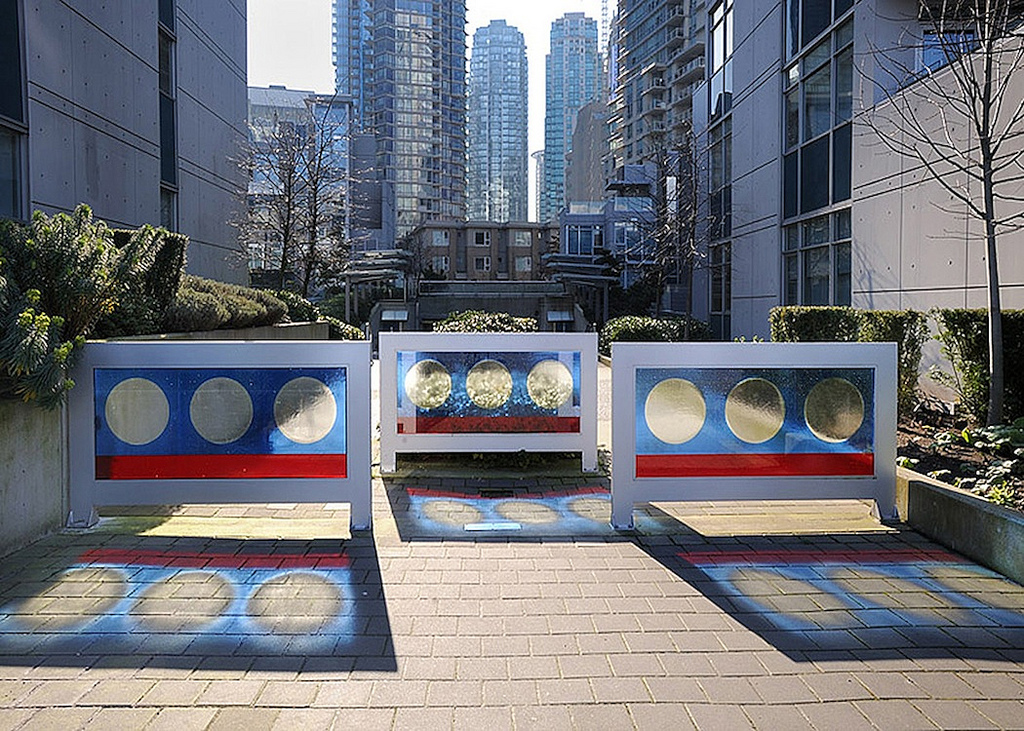 Photo by: Sherman Photography